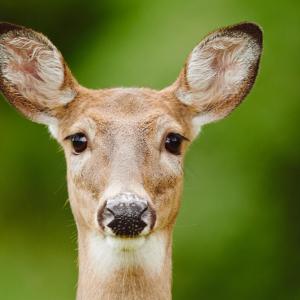 John Marion
John Marion, serial entrepreneur and owner of Baka Gallery Café, has a passion for the environment that inspires both his business and his art. As a lover of wildlife, he is especially intrigued by how it manages to thrive even in an environment as urban as Toronto. Not only has wildlife adapted to cities, studies have shown that wild animals do remarkably well coexisting with urbanites; for example, urban coyotes have double the survival rate of those in surrounding rural areas.

John's passion is to photograph these wild creatures living in our backyards and share their beauty. Some are easier to spot, but many take patience and close attention to see within Toronto's urban wilderness, with trees and shrubbery covering 27% of the cityscape and ravines comprising nearly 20% of city land. City dwellers who aren't looking may not realize that we are outnumbered by creatures such as white-tailed deer, coyotes, mink, wild turkey, snowy owls, bald eagles, peregrine falcons and many many more.

It's not just migration from rural settings that's increasing urban wildlife. These animals have adapted to our urbanization of their land so successfully, thriving in the pockets of wilderness that so many city dwellers pass by inattentively, that Ralph Toninger of the Toronto and Region Conservation Authority has observed that "Cities are engines that generate wildlife". It is this unexpected flourishing of wildlife right here in our midst that John strives to capture in these photos.